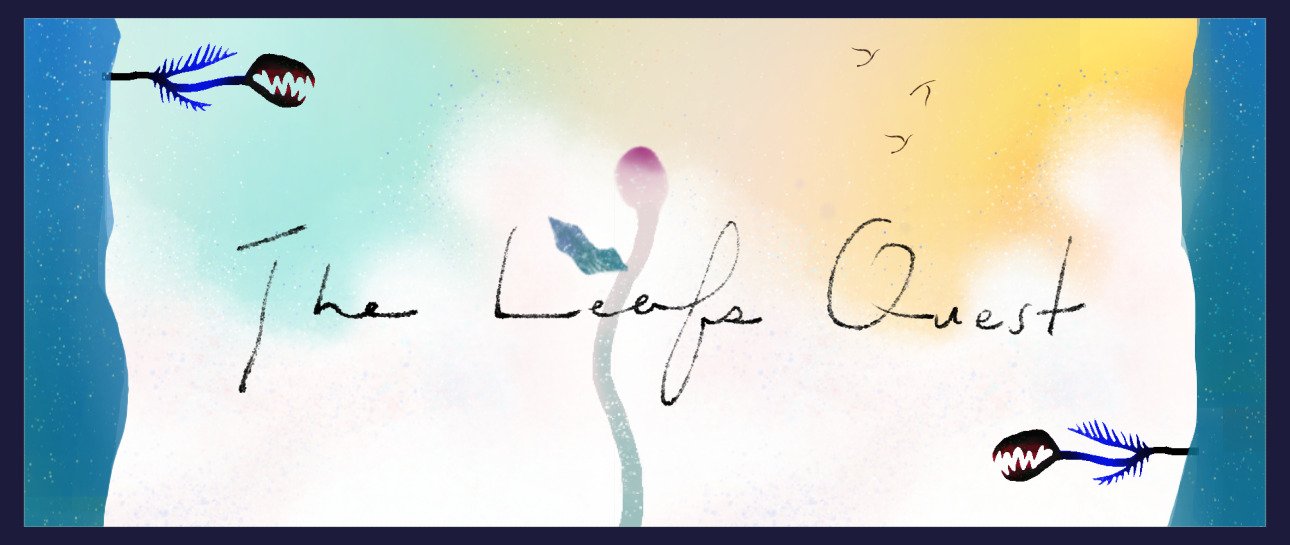 The Leaf's Quest
Aid this dear flower bud in its quest to grow out from under the shadows of the cliff walls. Reach the clear sun at the top, the more balance you bring this dear flower the faster it will grow. Be aware and diligent, monster vines and harsh weather strive to upset the balance, use the items at your disposal to bring it back to centre.
Based on Game Jam with new art and balanced gameplay.
https://priyank.itch.io/leafquest
Our Team: (Discord Id)
@codoc - Game Developer
@Priyank1405 - Game Artist
Sound and Music Team :
@Howard Sinden
@dtechdisc
Trailer
Features
Manage the flowers balance to grow faster.
5 weather systems to look out for.
Use 6 items to care for your plant.
Reach the top in the fastest time.
Make it through 5 levels of difficulty.
Keep Balanced, Grow Fast
Manage the flowers heat and water meters to keep them centred through all the danger of the weather. the closer to balanced the faster the flower grows.
Use Your Items
Use the items at your disposal to keep your little flower bud happy and balanced.
Shower
Lamp
Sun
Snowman
Scarf
Poop!
The 5 Weathers
Watch out for the 5 weathers.
Rainy
Cloudy
Windy
Snowy
Sandy
Each will impact the balance of your flower in a different way.
Keep Out Of Harms Way
Weather is not the only threat to your plant. Vine monsters are too, avoid these at all costs.
5 Levels Of Difficulty
Make it through all 5 levels, Each level presents a new speed and intensity.
Download
Download
The Leaf's Quest Windows.zip
37 MB
Also available on